Best Restaurants and Cafes in Darch
Moving to a new suburb means that from day one, you're able to discover your new favourite things. Places to take the family for a birthday celebration, date nights with your better half or a quick grab-and-go on your way to work, we've put together a list to keep handy, satisfying your hunger and coffee fix day in, day out.
Pubs, Taverns and Bistros
Kingsway Bar and Bistro
Pub, restaurant, bar and bottle shop…Kingsway Bar and Bistro has the complete package, where good food and great company are par for the course. Open seven days a week, you're guaranteed a good time whichever day you pick. You'll feel like a local in no time as the Kingsway becomes you're go-to spot for a good feed.
The Alexander Bar and Bistro
If you're in the mood for a pub feed, the Alexander Bar and Bistro has nailed the brief. Hearty meals, good vibes, daily specials and cold drinks are the order of the day, and the friendly team behind the bar will make a night off with the kids or friends a special way to fill some time away from the kitchen.
The Carine
A short 15-minute drive from Kinmore Green, you'll find The Carine, a vibrant pub that ticks all the weekend boxes. With weekly specials, beers-on-tap and a great wine list, everyone will be happy…and full!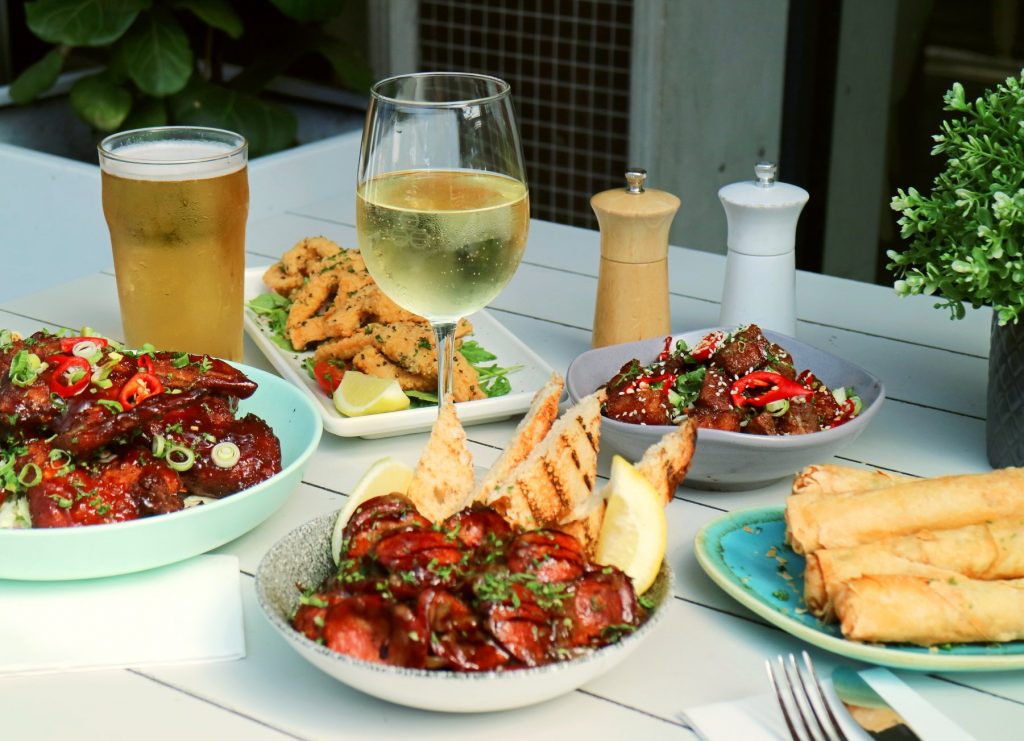 Cafes
Full Flava Café
You'll be able to smell the coffee brewing and sweet treats coming out of the oven before you even step foot inside Full Flava. A family-owned and run business, this local café is full of smiles, yummy treats and of course, freshly brewed coffee. Located around the corner from Kinmore Green, it's everything you need to start during your morning routine, post-school drop-off or quicky refuel on the way to work.
Pastry Café
A central spot to meet with friends or family, and a convenient location to grab a well-deserved cup of coffee before you tackle your to-do list, Pastry Cafe should be your first port of call at Darch Plaza. Order a dish or two from their selection of sweet bakes, or enjoy a breakfast date; the team at Pastry Cafe are happy to make you feel right at home.
Little H café
Little H Cafe is a 15-minute drive away, the perfect distance to check out the surrounding suburbs and give their popular breakfast menu a whirl. With a mug of coffee and a pretty as a picture setting, we think it's the best way to kick start a Saturday!
5 Points Kitchen
Weekends call for coffee and cannoli! Open daily and making some of the most delicious, sweet treats in the Greenwood neighbourhood, 5 Points Kitchen is a lovely little place to bring the doggo down and pop in for breakfast, lunch or a morning juice. And a word to the wise – you won't be able to resist their sweet's cabinet…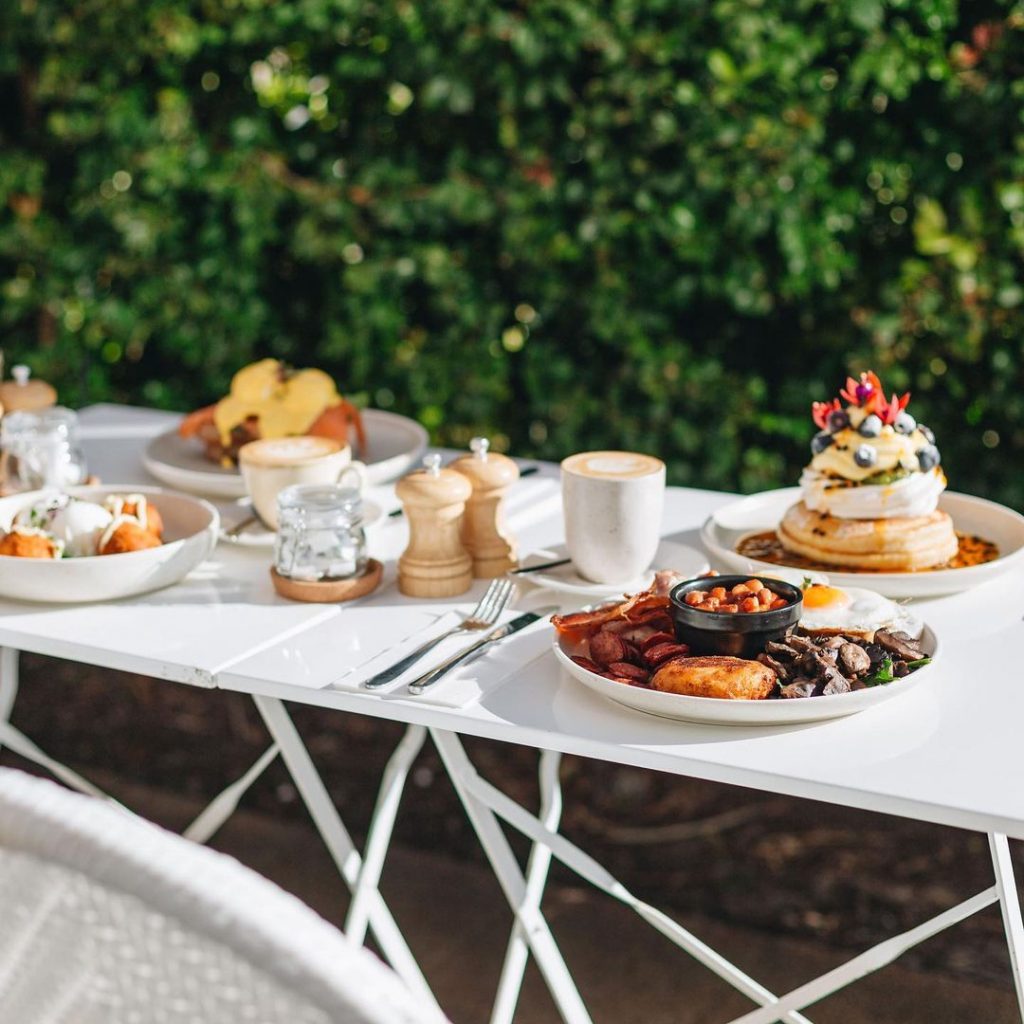 Restaurants
Rimondos Landsdale
A must-add to your list, this is a neighbourhood gem known for its friendly service, delicious food and reasonable prices, it's the perfect way to wrap up a busy workday or celebrate the end of the working week. From pasta to steak and mid- week specials, this restaurant is the place to be. Offering takeaway options as well, enjoy some Italian in the comfort of your own home.
The Burger Hut
Sometimes only a burger and some chips will do, and The Burger Hut are the ones to put your craving trust in. Using quality produce, the team sure know how to put some delicious combinations together while creating some mega smoothies. It's well-priced and open for lunch and dinner, so just leave the cooking up to them.
Darch Pizza House
Meet Sam Darutan – owner of one of the neighbourhood's favourite pizza shops.
Sam moved to Landsdale with his family two years ago from South Australia, where he owned and operated a successful 15-store pizza franchise. Ever since settling into the Darch community, Sam has been busy cooking up delicious pizzas for the neighbourhood. His pizzas are so good customers travel across suburbs to tuck into his delicious creations. After enduring some hard times – like so many other hospitality venues during the pandemic – Sam's positive attitude and passion hasn't stopped him from always putting his customers first. When you crave a last-minute dinner or an end-of-the-week takeaway, make sure you add Sam's place to your list; it's located in Darch Plaza.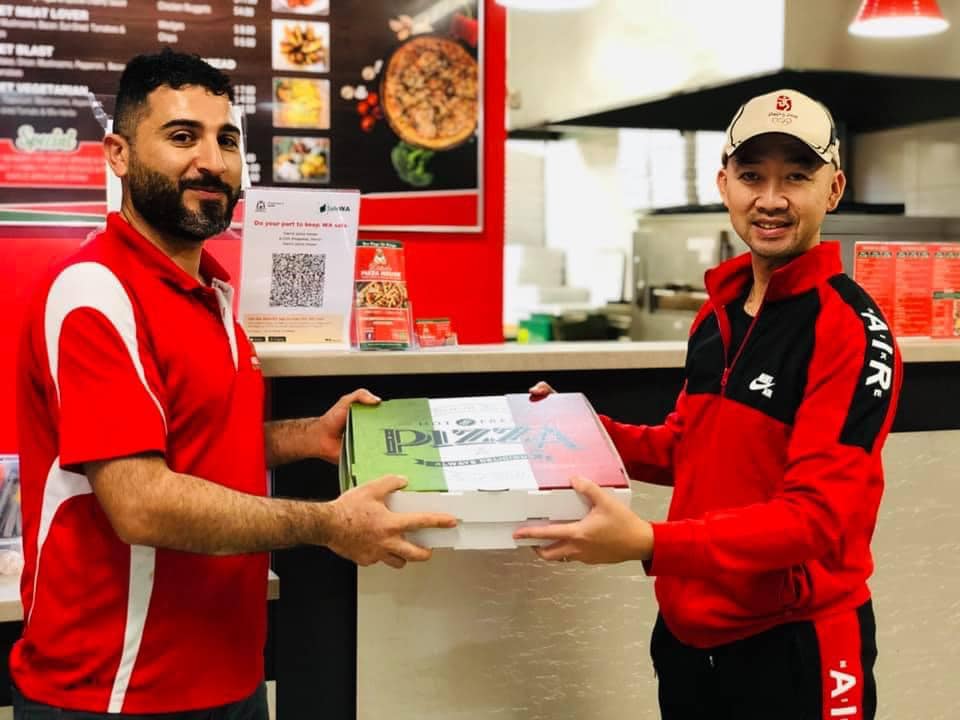 When you make the move to Kinmore Green, you're never far from a meal of cup of coffee. To find out the other reasons which make this estate so special, visit our website;